Welcome to Behest Computer Services
Computer Support and Repairs throughout Morpeth, Ashington, Bedlington, Cramlington, Newbiggin-by-the-Sea and South-East Northumberland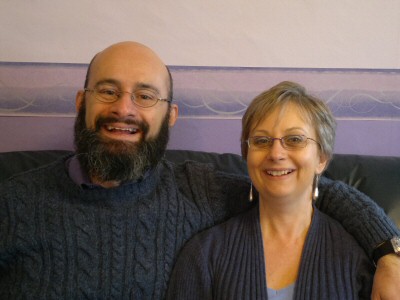 Established in 2009, Behest Computer Services is a Pegswood-based, family business run by Steve and Heather Belleguelle that provides a wide range of IT support for homes, small businesses and communities primarily in South-East Northumberland.
We're here to help you with all manner of laptop and desktop PC, tablet, phone, printer, wifi and home network difficulties you might find yourself with. We can set up new devices for you and we can help you with many of the problems that arise when they go wrong.
We also provide help setting up TVs, DVD players and BluRay players which can sometimes be quite tricky.
Another way we help is to provide home tuition to empower you to use your computer and other electronic devices with confidence.
You're welcome to read more about the services we provide or alternatively, please feel free to call us on...
---
We mainly work in the towns of Morpeth, Ashington, Bedlington, Cramlington and Newbiggin-by-the-Sea and cover the surrounding villages including Felton, Longframlington, Longhirst, Longhorsley, Mitford, Stakeford, Tritlington, Ulgham and Widdrington.
We can come to your home or premises and in some circumstances we can provide remote support over the phone and internet. Alternatively, by arrangement, you can drop off your computer for us to repair in our workshop.
As for our prices, we believe in being up-front about these. You can see here on our website how much we charge, along with the guarantees we give.
---
Please have a read of what our customers have to say about us on our Google reviews.
---
Why the name?
The word 'Behest' means an authoritative command and we believe at Behest Computer Services that computers should be at our command, doing what we want them to do rather than us fighting with them.  We hope that our service to you will help make this your experience.
We look forward to hearing from you.
Steve and Heather Belleguelle
Christmas and New Year
We are now closed for Christmas and New Year and will be reopening on Thursday 6th January.
We wish you a Joyful Christmas and a Happy, Peaceful and Healthy New Year.
Our response to Coronavirus (COVID-19):